Vi-Shape Caramel & Pumpkin Spice Latte 
I've got a new favorite ViSalus Vi-Shape recipe and it's just in time for fall!!!
Ingredients:
2 Scoops Visalus Vi-Shape
4 oz brewed coffee ( I use Folger's French Vanilla)
cap full of caramel sugar-free syrup
tsp (or more) of pumpkin spice
*Topped with cinnamon whipped cream & sugar-free caramel topping
 Directions:
 Vi-Shape Caramel & Pumpkin Spice Latte
Blend everything in blender, (minus whipped cream&topping) then heat on stove or microwave. 
Add a dollop of whipped cream and caramel on top!  Super yum!!!!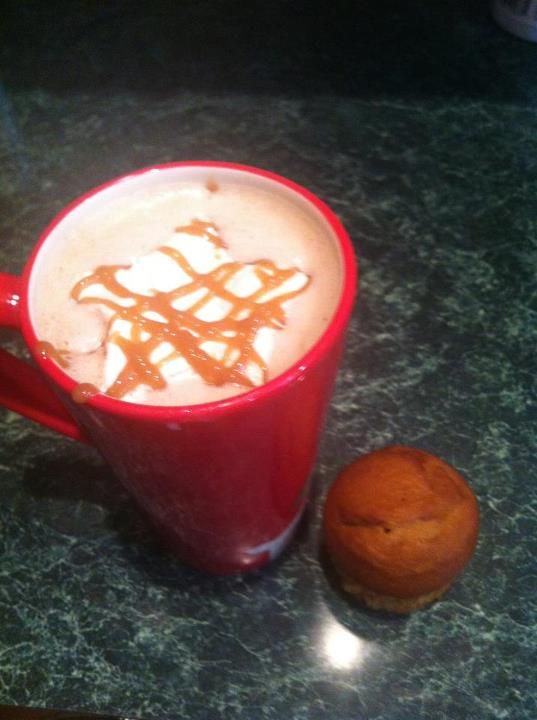 In the picture shown, I used a cookie cutter and frozen Cool Whip to cut out a star, just for fun!!  (I got the idea
here
.)  I also had a pumpkin muffin, just because!!!! 
Vi-Shape Recipes
There are so many recipes to use with the ViSalus Vi-Shape shake mix!  The shake mix is great in cold AND hot applications, so this recipe is perfect for a cool, fall day!  Plus, all those coffee-lovers out there will LOVE THIS!!! Those caramel and pumpkin lovers, like me, will LOVE THIS TOO!! I have a few other recipes in
previous blog posts
, so be sure to check those out too!!
If you want to get into the best shape of your life, do it the nutritious and delicious way with a Vi-Shape shake or a yummy latte!!! The Vi-Shape shake mix instantly adds sweetness, protein, fiber and 23 vitamins&minerals!!! Talk about a latte you can feel good about!  It's So easy!

 If you want to know more about why I got started on the Body by Vi Challenge,
read here
.