Vi-Shake Granny's Pie Recipe
Okay so talking about a donut isn't something I'd normally do on my blog.  :)  But I spent some time in Austin with my husband last week and you know how when you're outta town you get that "my diet's on a vacation" theory going???   Well, I really wanted some dessert, so I looked up some places and found Gourdough's!!  It is totally cool!  The donuts are made fresh in a vintage Airstream Trailer and you dine at the picnic tables outside!  I ordered the Granny's Pie donut.  Look at this thing!!!
It's a fresh donut with cream chesse icing, crushed graham cracker, pecans, banana, and caramal sauce!  Wow!! Amazing!!!  Of course, I posted on facebook and everyone started making cracks about Vi-Shakes.  So, I thought, I'd just make a Granny's Pie Vi-Shake recipe!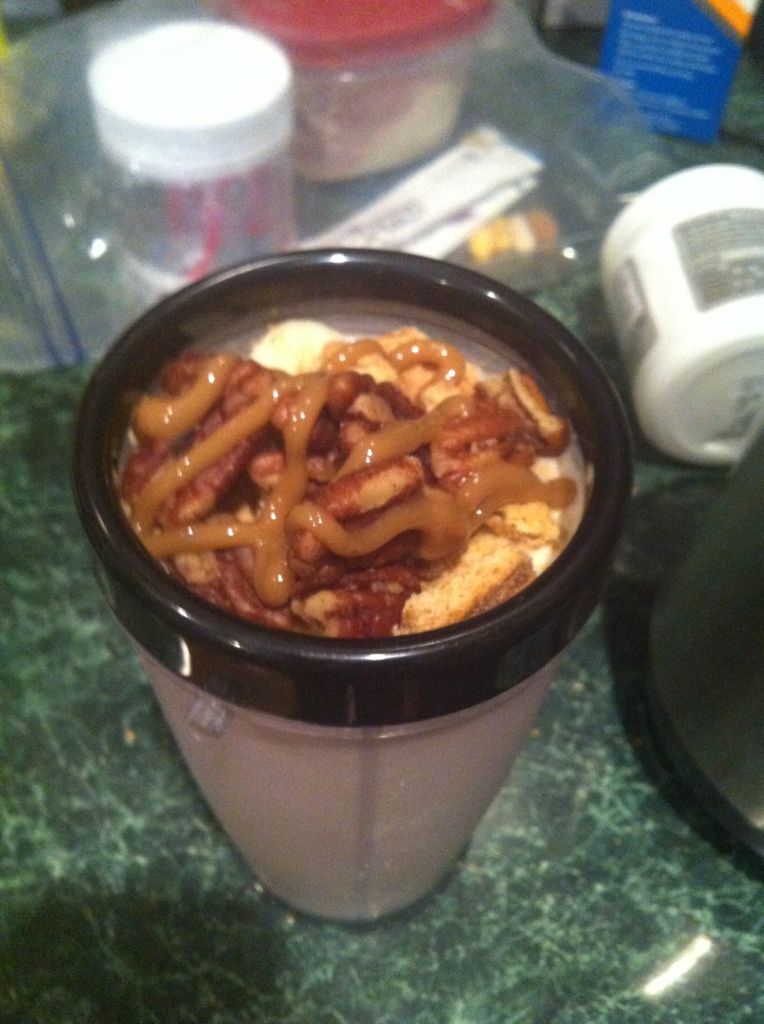 I blended 2 scoops Vi-Shake with milk, ice, and half of a banana, as well as a ViSalus Banana Energy packet.  (If you want that cream cheese flavor I'd also add some cream cheese or cheesecake pudding mix.)  On top I added the crushed graham cracker, pecans, a few more banana slices and drizzled with sugar-free caramel sauce.  YUM!!  :)
Vi-Shake Recipes
I might just have to visit Gourdough's some other times so I can come up with some more AWESOME Vi-Shake recipes!!
)  Let me know if you come up with your own!

Check me out; I was also recently featured on YoungMomsClub.com!